Samuel Laycock students and staff learn more about Cornerstone Design & Marketing.
Oldham's full-service agency Cornerstone Design & Marketing has welcomed pupils from Samuel Laycock School in Ashton to help inspire the next generation of digital marketers.
The school's Digital Pathway students paid a visit to Cornerstone's headquarters in Lees to learn more about the agency and careers in digital marketing and advertising.
As a student in Years 9-4 of GCSEs, the visit was organized by the school – which caters to young people with additional needs including autism and ADHD – to give pupils an insight into future careers.
Managing Director David Wadsworth, who started Cornerstone in his parents' attic in Clarksfield, Oldham, in 2007, spoke about the departments that make up the agency, the type of clients it serves and how marketing is used to influence buyer behavior.
David also explained industry entry routes and how Cornerstone recently hired several apprentices to help them get started in digital marketing and web development.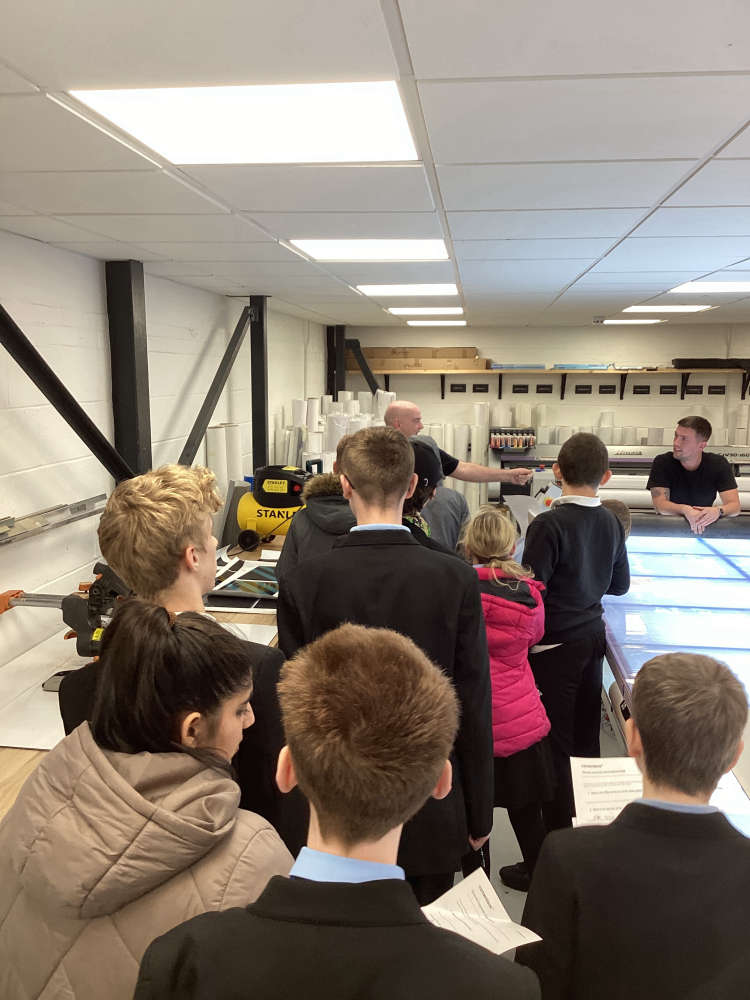 Students visit the print shop
PR Manager Gill Potts spoke about the power of the written word and how PR is used in marketing to influence and build relationships between a brand or company and its audience.
Web Project Manager, Paige Coulthurst, shared with students how she continued to study and grow professionally, transitioning from social media manager to her current role at Cornerstone, while outlining some of the key attributes to gaining a job after college or university.
Students toured Cornerstone, based in Acorn Street, before taking a quick quiz to test their newly acquired Cornerstone knowledge with Alfie, 15, declared the winner.
The visit ended on a high note with cakes and sweets in the office chill-out area!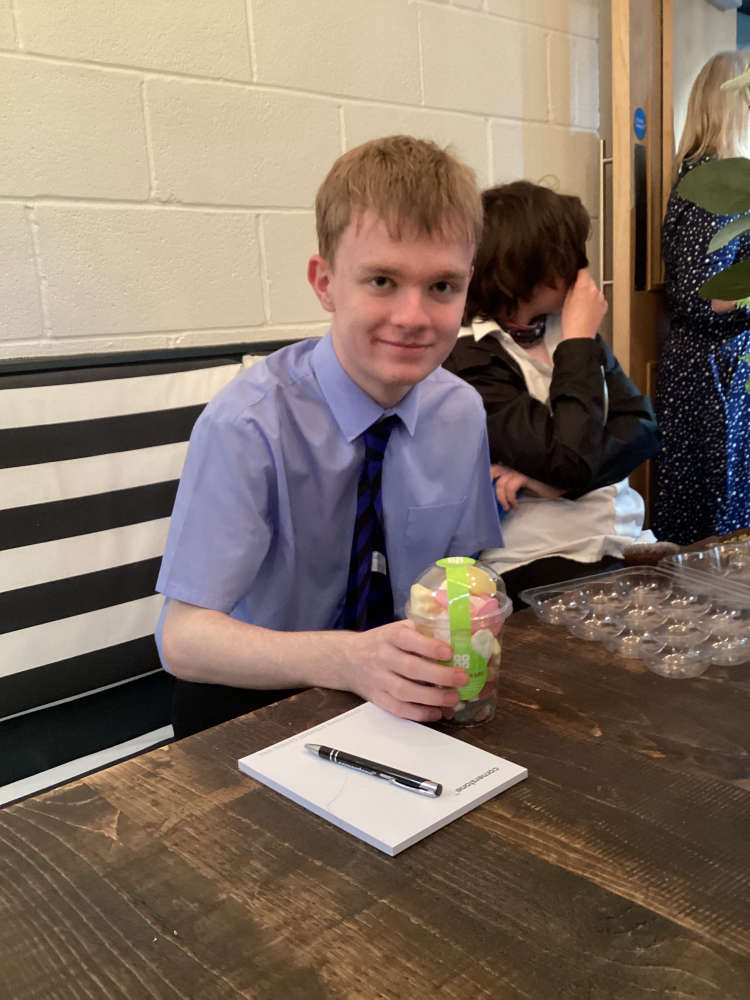 Alfie with his prize for winning the Cornerstone quiz
Abi Cooke, Head of Computing/Digital Pathway at Samuel Laycock School, said: "Alongside the curriculum, we try to give students a diverse range of experiences related to the type of career they may want to pursue or aspire to. to become.
"The students loved their visit to Cornerstone and we had very positive feedback. Some said it was the best trip they've been on and others said they would really like to work there.
David added: "We are proud of our local involvement in helping to inspire, encourage and guide young people in their aspirations. It was a pleasure to welcome the students from Samuel Laycock School and we are delighted that they enjoyed their stay with us.
"Our team comes from a wide range of educational and professional backgrounds and we're proud to spearhead some of the industry's most unconventional paths and invest in people early in their careers. through learning."